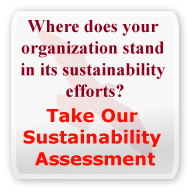 Are You Ready for New and Exciting Results?

Learn more about the results you can achieve >>
Newsletter

Archives

Every Business Needs a Plan.
Where do you see your business in 5 years? 10 years?
Are your employees working with you toward your business goals?
What are you doing TODAY to get there?
Everybody Needs a Plan.
What are your dreams?
Are you satisfied with your career?
Where is your life leading you? Or are YOU leading your life?
Most people spend more time planning a vacation than
they do their career and their life.

At Achieve Success, LLC we help business owners and professionals clarify their vision, develop an action plan, and make positive changes to achieve profitable results.

What do you want to achieve this year?


More than a Life Coach, More than a Business Coach.

Achieve Success, LLC isn't just about coaching. It's a development process that teaches a very important life lesson:


If you want something different,
you must do something different.
Envision. Evolve. Achieve.
Coaching you to clarify vision, create positive change, and maximize
your potential to achieve profitable results.