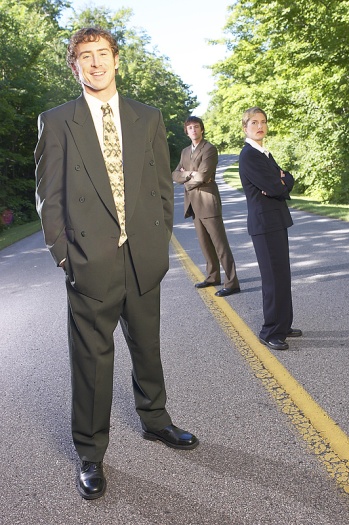 Want to know an individual's predominate leadership style before you promote them? Want to change your leadership style? Learning how to tie leadership style to emotional traits or skills is extremely helpful.
As the world was just becoming aware and somewhat comfortable with Emotional Intelligence (EI), researchers developed several different tools to measure it and learn more about the skill. That was in the mid 1990's, since that time there have been a number of tools, some good and some not so good, introduced. As a result, many are confused and uncertain of the steps necessary to transform this information into improved results and greater profits.
Research results continue to "pile-up," establishing the value of EI to the leadership process and project success. It is universally recognized that leaders with higher EI skills get better results than those less skilled in the emotional area. Learning to use these findings to aid organizations in employee selection and leadership development has been a challenge.
Many organizations are aware of the value of emotional intelligence to a leader's success, but uncertain about how to apply it. To gain the full benefit of EI in a leadership role, companies need to better understand how to best grow EI among leaders.
Correlating leadership styles with emotional intelligence strengths makes it easier for organizations to identify different emotional styles among their leaders/managers and as a result place them in roles calling for their strengths. Because emotional intelligence is a skill and learnable, companies can provide training and support for leaders who need to modify their leadership style to be more effective.
Leadership styles are often determined by the leader's emotional strengths, often expressed in four or five distinct clusters of emotional strengths: Self-Perception, Self-Expression, Interpersonal, Decision Making and Stress Management.
These 5 clusters reflect five different leadership styles and much is gained by naming them in more commonly used terms, i.e.: The Star, The Coach, The Social Worker, The Engineer, and The Physician. This makes it easier for everyone to comprehend the differences. The necessary skills among the 5 clusters are the same but the names have changed.
A "Star" styled leader, for instance, is likely to call upon his/her self-awareness and self- confidence to lead. A "Physician" style leader is likely to leverage their ability to manage stress and "role with the punches" to manage. A "Coach" styled leader is often engaged in making sure their subordinates understand the rules and can strategize for victory. The "Social Worker" styled leader is always focused on others and attempts to achieve goals through others by better understanding them. Finally, the "Engineer" is all about tasks and problem solving as well as creating realistic objectives.
Each of these leadership styles is shaped by their understanding and natural abilities. However, determining the style most needed for the task and finding a leader with the necessary style, has just become a lot easier.
Now organizations can scientifically identify the leadership style that matches the needs of the job. For example, what kind of task would likely require a "Star" type leader?
Tasks that require "Star" type leaders are those jobs that have ambitious objectives, requiring a positive attitude, and the ability to motivate others. What type of leader could best head-up a large public project, for instance? The "Social Worker" leader might be a good fit here since he/she is likely highly skilled at connecting with people and sensitive to the needs of others.
Understanding how results can be improved by matching Emotional Leadership Styles with the needs of the job, can significantly improve your bottom line and productivity.t
~ Adapted by Sorrell Associates, LLC with permission by author Stephen J. Blakesley, GMS Talent L P. All rights reserved worldwide. Copyright protected ©2012-13